Main content starts here, tab to start navigating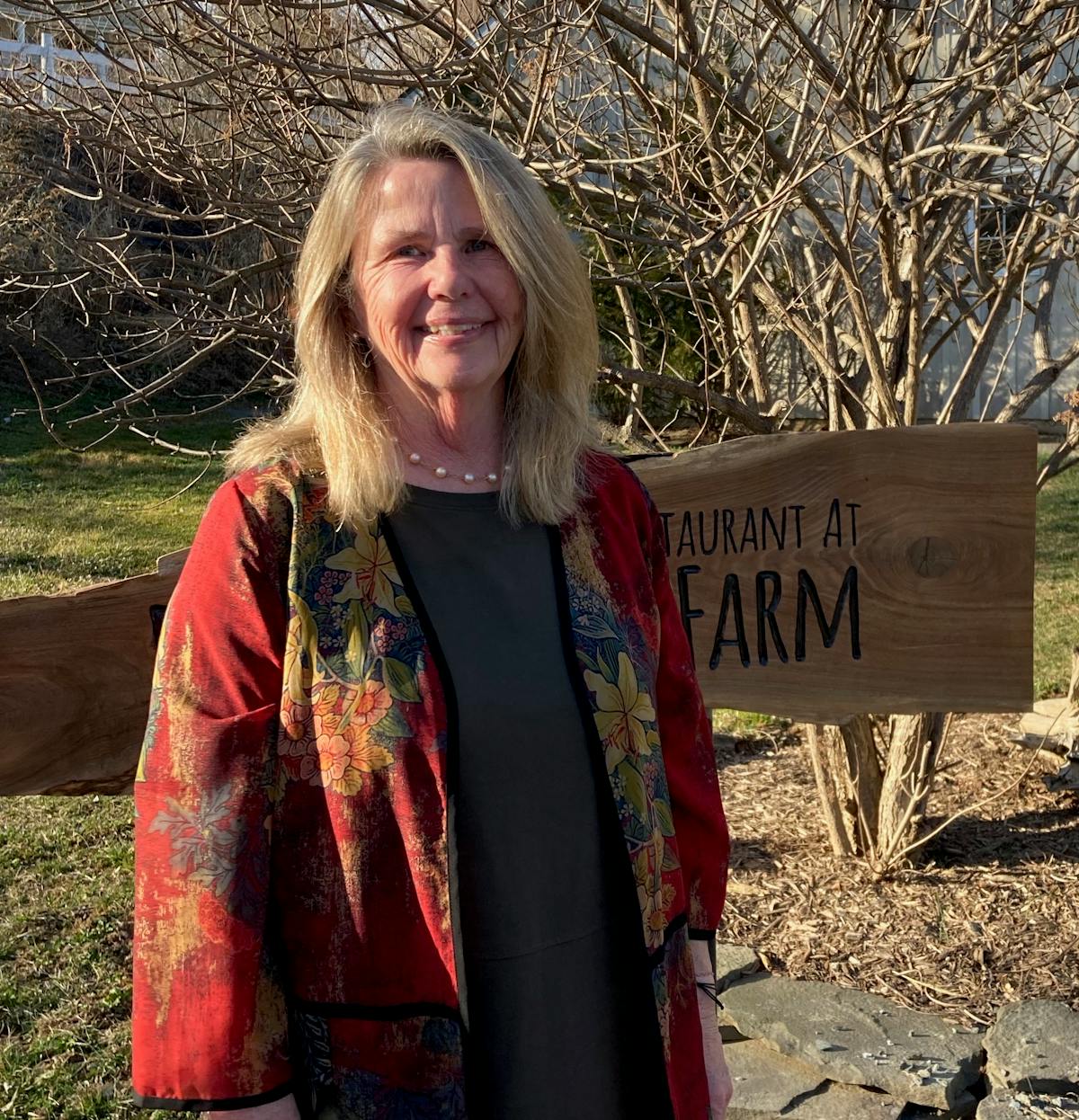 Beverly Morton Billand
Farmer and Owner
A native of Virginia, Beverly is a nurse by profession, organic farmer, for over 45 years (purchased Patowmack Farm in 1986), owner of the award-winning Restaurant at Patowmack Farm, which began in 1997. She is the mother to beautiful girls and grandmother of eight, the basis for her love for good healthful food, the farming lifestyle and nature.
Beverly deeply respects the earth, is an advocate of locally grown, seasonal organic products and has a strong dedication to sustainable agriculture. Beverly is an avid supporter of local small businesses, farmers and community organizations. Beverly followed her dream of farming and running a restaurant (although that was not in her original dream – that is a story which she will gladly share), creating a place where those that come to experience are able to leave with more than they arrived.
She is blessed to be surrounded by beautiful people who have contributed to the success of her business. Her staff amazes her, each and every day, by their dedication and commitment.