November 2022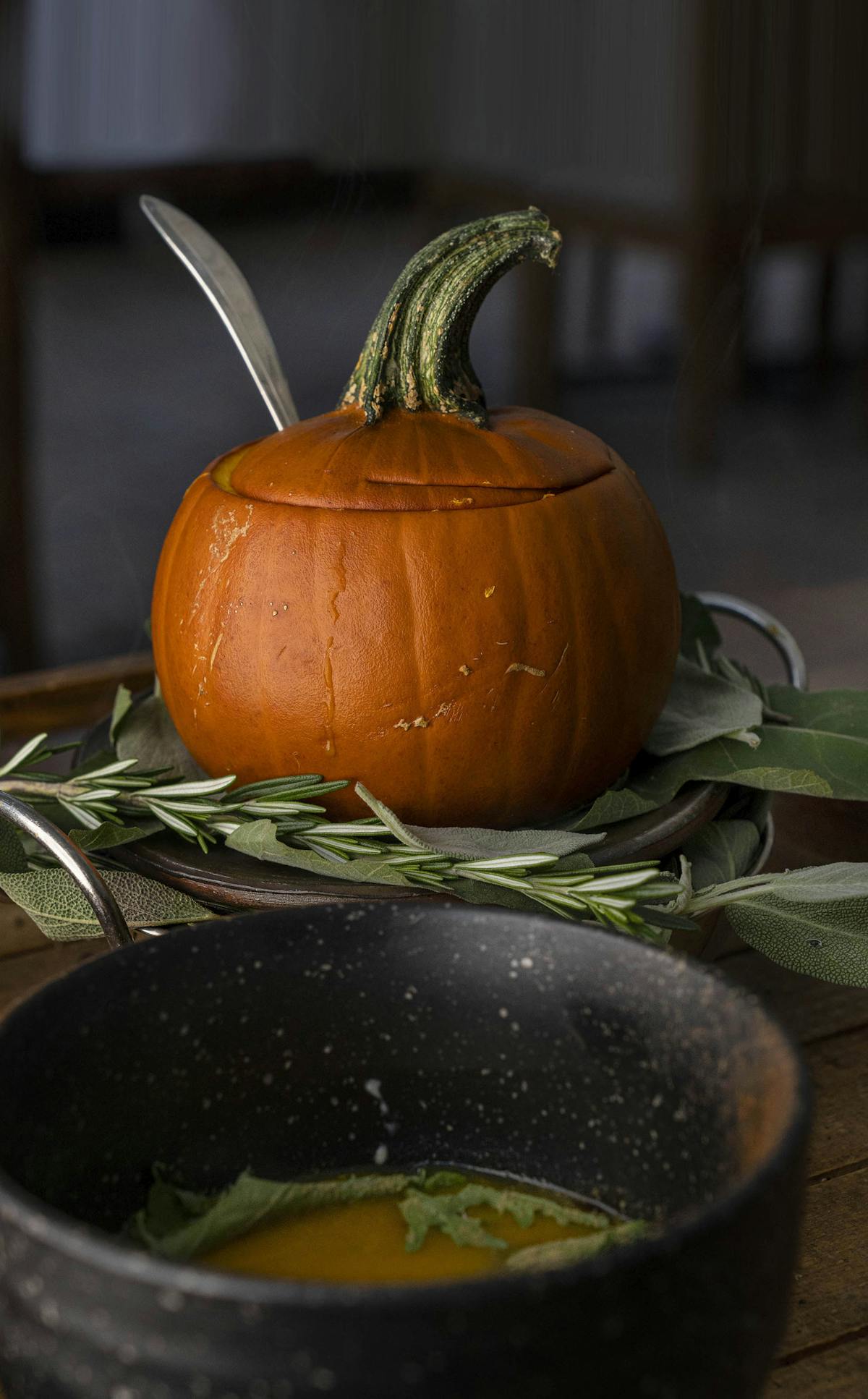 November - a time to be thankful while enjoying the beauty of the season. The time when the cold, winter weather has not yet arrived, the crops have been harvested and the thought of a warm fire glowing in the fireplace becomes a reality.
The colors have been vibrant and the view beautiful. It is hard to believe that another growing season has come to a slow crawl. Life on the farm continues as we clean, look at catalogues and stay excited as we plan for the 2023 season.
We are hoping to continue dining on the patio, under the tent as long as possible. We do have some heaters. We are recommending BYOSB - bring your own snuggly blanket! We do have a few wraps that we can loan and a few blankets also. As always, if too cold, we do have the conservatory available for you.
Thank you Northern Virginia Magazine. We were honored by the Northern Virginia Magazine with the #1 restaurant in the November Best Restaurants. Congratulations to the other Top 10 and to all the restaurants for their dedication to create dining for your enjoyment. We are honored to be among so many great people and incredible diversity and talent. Thank you to all of you, our incredible guests, to our amazing staff and to Chef Vincent who not only had his food picture on the front cover - he also had a great interview on the back cover. So proud of our entire team.
Experience the Best in Blue Ridge Culinary
As a final salute to the 2022 Root to Table Culinary Series, the Root to Table Food Movement is proud to announce the nationally award-winning Restaurant at Patowmack Farm as the host of
"Five Sensational Chefs at Patowmack"
December 4th, 2022
Go to tasteofblueridge.com for more information and to purchase tickets.
GIFT CERTIFICATES - ORDER NOW FOR THE HOLIDAYS
You can order on the website www.patowmackfarm.com or e-mail us at info@patowmackfarm.com.
Please provide the recipients name, where you would like it mailed and the amount. If ordering through the e-mail address, please call to provide credit card information or leave your number and we will get in touch with you.
As we celebrate the Thanksgiving season, remember to give thanks for all the blessings that surround you. Give thanks for all the little things we sometimes take for granted. I am always grateful that I have been able to live a dream, share my life with all of you and meet you throughout the year at the restaurant.
Beverly
"As we express our gratitude, we must never forget that the highest appreciation is not to utter words, but to live by them." John F. Kennedy
CHECK OUT OUR EVENTS
December 11 - Scandinavian Cuisine 5:30 - 7:30
December 17 - Indulge in a Special Tasting Event of Champagne and Caviar - 1:00 - 2:30 p.m.
Tickets required - $150.00 per person https://www.patowmackfarm.com/store/events/
A variety of champagne and sparkling wines
3 different Petrossian Caviars to be savored in Chef inspired small bites.
Sunday, December 18 - Annual Cookie Exchange - 3:00 p.m.
Bring 3 dozen cookies and a non-perishable item for our charitable basket.
December 24 - Special Holiday Menu - 5:30 - 7:00 p.m.
$160.00 per person plus drinks, tax and gratuity
December 31 - New Year's Eve - 5:30 - 8:00 p.m.
$185.00 per person plus drinks, tax and gratuity
January 1, 2023 - New Year's Lunch - 12:00 - 2:30 p.m.
A la Carte Menu
The Restaurant at Patowmack Farm will take a short vacation from January 2, 2023 - January 19, 2023
We look forward to seeing you on January 20, 2023 and beyond.
Our staff deserves a well earned vacation!!!