November 2018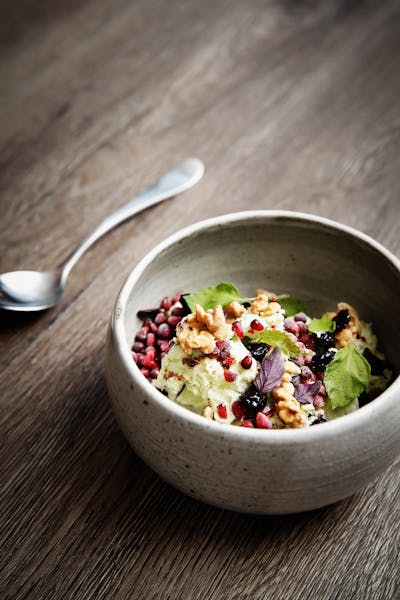 Beverly's Update – November 2018
Northern Virginia Magazine http://www.northernvirginiamag.com named The Restaurant at Patowmack Farm – #1 Restaurant. Thank you. We are most honored and humbled.
Vote Tarver King – Best Chef – Mid-Atlantic, James Beard Award. www.jamesbeard.org/awards. You may have to register which is a simple process. Voting ends December 31, 2018.
November – a time to be thankful, calm and enjoy the beauty of the season. Give thanks for all the gifts we sometimes take for granted: the hugs from a child, the wisdom from the elderly, the love of those that encircle you. The time when the cold, winter weather has not yet arrived, the crops have been harvested and the thought of a warm fire glowing in the fireplace becomes a reality. Important elections are held, we celebrate our Veterans, Thanksgiving is a beautiful family holiday and then the holiday season begins. A perfect time to reflect the beginning of winter and the end of the harvest season.
Thanksgiving – Gather around our table where tradition will take precedence. The chefs are planning their menu offering many regional dishes alongside the main dishes typically served on this beautiful day of Thanksgiving. The meal will be served family style at your own table. Come feast with us.
Never Too Early To Think About The Holidays – It is never too early to start preparing for the holiday season. How do you plan to make new memories – put the fun back in the holidays – show appreciation to your employees. This season, have a laugh, be merry. With the holidays just around the corner, the time to start planning this year's spectacular event is now. Your employees have worked extra hard. Make them feel super special by providing something new and fresh in a truly unique venue at The Restaurant at Patowmack Farm. We are sure to stimulate the senses and excite the imagination of your guests. The Restaurant is a perfect place for low-key holiday office parties or a large one of a kind party. We work with you to create a luncheon or evening that will make a lasting impression on every guest. Working with the chef will be easy as he develops a menu that will meet your needs. Our impeccable service and cuisine will guarantee a flawless event. Whether choosing an afternoon or evening or event postponing your event until January, we are here to help you plan an unforgettable celebration.
Gift Certificates – We are delighted to provide you with a gift certificate. We are able to provide you with any amount and can mail it directly to the recipient or to you. Give us a call at 540 822-9017 or email us at info@patowmackfarm.com
See the dates below of upcoming events. Sunday Suppers – a great way to relax, enjoy a leisurely Sunday evening and be inspired by a menu that features food from so many different regions. All of these will surely tantalize your palate. We are also setting up some new dinners after movies relating to food. Watch for the 2019 schedule.
On our farm and at your table, we offer you a rare experience with a breathtaking view overlooking the Potomac River. Each course presents inspiration for the seasons and harmony with the earth. The chefs draw from what the region has to offer, crafting a daily changing progressive menu on what our farm and local farmers, fishermen and foragers provide. The elemental base of fresh ingredients serves as inspiration for our contemporary cuisine. Regardless of the season, you will experience local, organic cuisine that excites the palate and nourishes the soul.®
Please thank your local farmers, the artisan producers, wineries and breweries that work with so much pride in providing all of us with outstanding products. We appreciate the dedication and the extraordinary job they do each and every day. There is no substitute for the simple pleasures that "real" food can provide to your body.
We look forward to seeing you at the restaurant. We strive to excel at turning ordinary evenings into extraordinary ones.
Beverly
"When you practice gratefulness, there is a sense of respect toward others." Dalai Lama
"As we express our gratitude, we must never forget that the highest appreciation is not to utter words, but to live by them." John Fitzgerald Kennedy
Remember to eat organic, Certified Naturally Grown, "ecoganic," ban GMO's and continue to support all the wineries, farms, local artisan producers and local small businesses.