JUNE 2020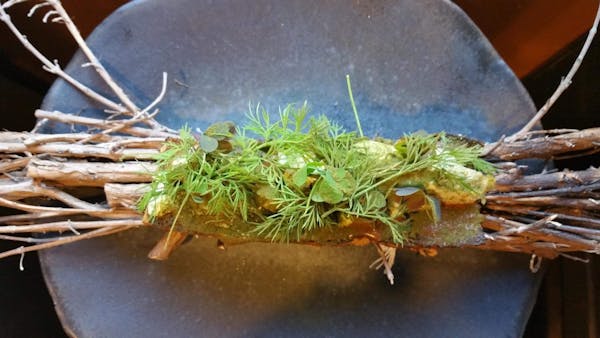 We are opening June 19, 2020. It has been a long albeit mandatory closure. The soul of our efforts is creating an excellent, successful and safe reopening giving you, our guest, a positive experience, ensuring your safety and at the same time making you feel welcome. The reopening plan will adhere to CDC updated guidelines, social distancing and capacity guidelines making sure our entire staff takes every precaution necessary to meet this challenging landscape. While we have the advantage of having an outdoor seating area as well as a beautiful conservatory, please know that the goal is to build a relationship of trust and safety while promoting warmth and hospitality. We will acknowledge changing behaviors, keep you informed and first and foremost keep you, our employees and extended families safe.
"Our business pledges to follow the latest safety guidelines and best practices, as issued by the CDC and Virginia Department of Health, to mitigate the spread of COVID-19. Throughout this crisis and beyond, customers, employees and guests can be confident that our business is committed to their health and well-being." We have signed the pledge!! #takeloudounhome#loudounpossible
The Virginia Restaurant, Lodging and Travel Association (VRLTA), Virginia health officials, and restaurants have partnered to develop The Virginia Restaurant Promise, a set of commitments to employees and customers. To ensure everyone's safety as we welcome you back into our restaurant, we ask that we make the following promises to each other.
OUR RESTAURANT'S PROMISE TO YOU - Phase 1:
We will lead in safe sanitation practices. All team members are trained in safe food handling and sanitation, and we will have a certified manager on every shift.
All Team members will pass a wellness check before they are allowed to work prior to any shift. Sick employees will be prohibited in the workplace.
Customer-facing employees will wear masks, as required by VDH at this time.
All seating options will comply with state-mandated physical distancing guidelines, including a minimum of six feet between parties. Parties of 10+ patrons are prohibited. Bars may be utilized to provide service; no seating at the bar itself will be permitted.
Appropriate physical distancing will be maintained inside/outside of the establishment.
Sanitizing stations will be available to customers.
We will clean and sanitize all common areas regularly, using CDC guidelines, and deep clean/sanitize our facilities every day. Tables and chairs will be cleaned and sanitized after every use. Place settings, menus. utensils, and condiments will either be single-use or cleaned and sanitized after every use.
YOUR PROMISE TO US:
If you have been exposed recently or have symptoms of COVID-19 (fever, cough, or shortness of breath), please do not enter our restaurant.
You will use the hand sanitizer or hand washing station every time you enter.
You will always practice Virginia state-mandated physical distancing guidelines.
If you have any questions, ask for a manager, who will be happy to assist you.
Thank you for your incredible support during this time. We are excited to see you, celebrate you and thank you in person.
June on the farm means continuing to plant lots of vegetables. The smells are captivating as June brings the sweet aromas of wild roses and honeysuckle. Our squash is coming in nicely, the garlic looks like it will be bursting with scapes shortly and the blueberries are turning ripe, black raspberries are showing their faces and soon we will be picking mulberries and wineberries. Our apricot tree is so full this year so we are hoping to have a great crop. We are trying to protect them from the animals.
It is our continued privilege to welcome you back to the restaurant and farm.
Beverly and the entire staff
"You must not lose faith in humanity. Humanity is an ocean; if a few drops of the ocean are dirty, the ocean does not become dirty." Mahatma Gandhi