JULY UPDATES 2020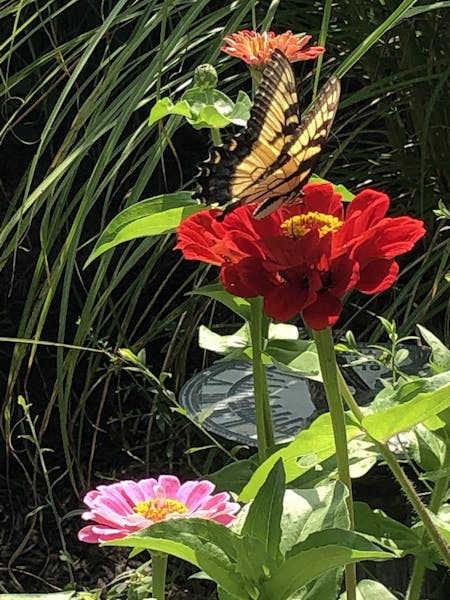 This is the time when we all connect to the earth and know that the wonderful vegetables and fruits found in the gardens can sustain us. We plant, nourish, watch and harvest. Pure enlightenment. It is so satisfying, more now than ever, that we are creating food that will be healthy and enjoyed. As many have returned to the kitchen, the recipes are endless - the rewards are many.
We are picking blueberries, black raspberries and beginning wineberries. The blackberries are just beginning to show their plump faces as they wait for their turn to be picked. We will soon harvest the garlic.
Everywhere, gardens are growing in full stride. There are magical moments on a farm and there is nothing better than getting fresh produce direct from farmers. Please, during these times, remain diligent and yet support local farmers and wineries safely and responsibly.
We will practice all the guidelines the Virginia Department of Health and the CDC are recommending. Our staff has been trained in providing excellent and safe service. We ask that you also help us by wearing a face covering for your safety and the safety of others when entering, exiting, going to the restroom or walking around the property at our restaurant.
No one with a fever or symptoms of COVID-19, or known exposure to a COVID-19 case in the prior 14 days, is permitted in our restaurant.
Please use the provided sanitizer prior to entering the dining areas and restrooms.
We are eager to see you, celebrate you and thank you in person. It is our continued privilege to welcome you to the restaurant and farm.
Beverly
"Teaching kids how to feed themselves and how to live in a community responsibly is the center of an education." Alice Waters
From all of us at the farm, our most sincere thanks for your continued support.