February 2019 Update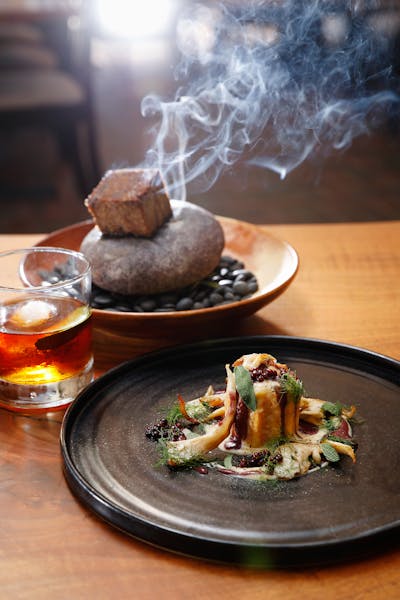 I have confidence that Spring is peaking around the corner!!
I love the anticipation of the new growing season filled with new goals, new challenges and new opportunities. The best part about farming is working with nature - there are changes all the time. The challenge is to work with the environment while making adjustments everyday, keeping it constantly interesting. Seeds have arrived and been sorted. Planting plans are made and yet Mother Nature teases us with warmth and then bitter cold. I guess it is February after all. The hoophouse is being replanted and seeds started indoors. The cardoons are coming up. Yea!! The first signs of planting.
Isn't the saying - Cold weather makes warm hearts?
Join us for a celebration of the connections between kitchen and earth. We strive to excel at turning ordinary evenings into extraordinary ones. There are different sensory touches throughout your dining experience that we hope will excite your palate and nourish your soul.®. The culinary journey delivers intelligent compositions and delightful flavors while celebrating local, organic, seasonal ingredients.
Stay warm - come visit - and remember: Eat local, organic, seasonal.
Beverly
"If you want to lift yourself up, lift up someone else." Booker T. Washington