Main content starts here, tab to start navigating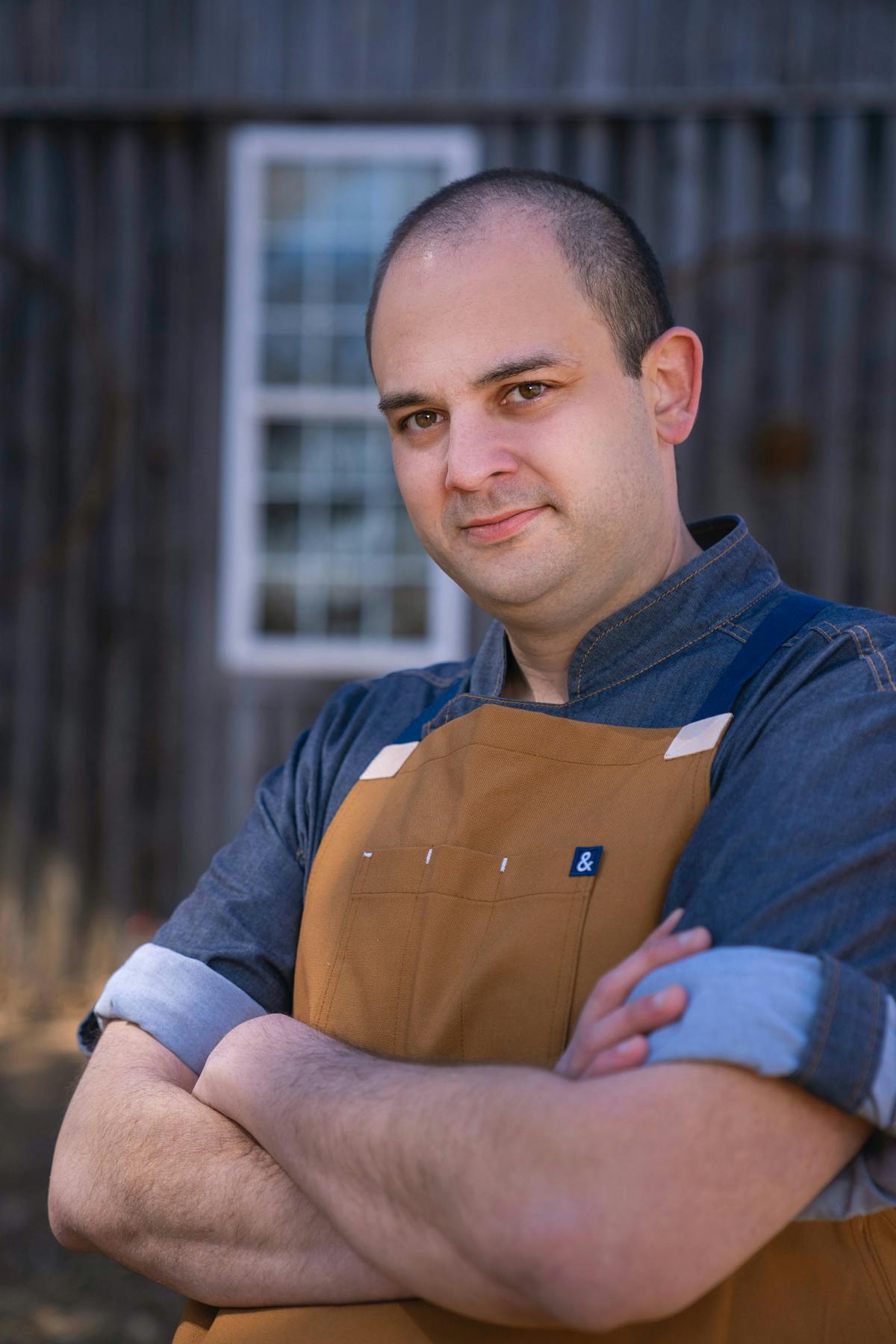 Vincent Badiee
Chef
Born into a Persian-American family and raised on a farm in Virginia, food was always a big part of his upbringing. In his second year of college, he realized that his passion for food and the culinary arts was a direction needed to pursue. The following semester, he enrolled at International Culinary Center (ICC) Italian Culinary Academy under the tutelage of Chef Cesare Casella. He left for New York City to begin a journey that led him to Colorno, Italy where he traveled across the country working with several Michelin Starred chefs along the way.
In 2009 Vincent returned to Virginia where he joined Brabo (Alexandria) and refined his techniques with his mentor, Chef Chris Watson. From there, he transitioned to Palena, by Frank Ruta - a former White House Chef. In 2013, Chef Casella - the Dean at ICC, invited him back to NYC to join Il Ristorante Rosins as a Sous Chef. Back under Chef Casella's guidance, he was able to explore traditional Tuscan cuisine. Since that time, he has expanded his understanding and refined his talents working with culinary masters such as Daniel Boulud, Daniel Humm and Fortunato Nicotra. At James Beard Award winning, Maison Premiere, he was part of the team that won Best Cocktail Bar in the US. He was also working at Eleven Madison Park when it was named World's Best Restaurant by San Pellegrino.
After his second stint in NYC, Vincent made his way back to Washington, DC where he began to explore Mediterranean cuisine with Chef Jose Andres as Exec Sous Chef at Zaytinya. From there, he joined Michelin Starred Fiola by Fabio Trabocchi as Chef de Cuisine and then moved onto Gravitas, where he won a Michelin Star as Chef de Cuisine. While at Gravitas, he met Spanish Chef, Pepe Moncayo, who saw Vincent's talent and asked him to serve as R&D for him in his new Spanish Kaiseki restaurant, Cranes.
The next chapter of Chef Vincent's journey brings him to The Restaurant at Patowmack Farm. As the Chef, he is devoted to creating an immersive culinary experience that highlights the root of fine dining and its connection with the land. His cuisine is focused on locally grown and sustainable sourced ingredients with emphasis on seasonality and blending tradition with new techniques. He brings a world-class dining experience influenced by masters within the industry back to the very place that he calls home. His imaginative, award-winning and magazine cover touting dishes will stir your senses while the sustainable, home-grown selections feed your soul.