Main content starts here, tab to start navigating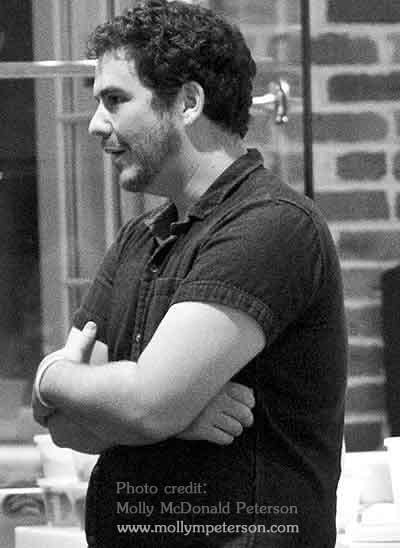 Nathan Shapiro
Chef
Nathan Shapiro began to learn to cook early in life by watching his mother in the kitchen. The love of food and cooking grew and blossomed throughout his youth. He worked in kitchens from the age of fifteen through his graduation with a bachelor's degree in History from Virginia Tech. In 2005, he decided to take his passion for food to the next level earning a degree from the New England Culinary Institute, Montpelier, Vermont. It was in Vermont, that he began to really feel a connection to farmers and sustaining the land. He decided that his future would be with restaurants that created relationships with local farmers and put an emphasis on cooking with the bounty of the seasons.
While working at Les Nomades, Chicago, he felt his passion for local food bring him to the Virginia countryside. He became a cook at Chef Patrick O'Connell's, Inn at Little Washington. After two years, an opportunity arose to work with Chef Tarver King at the Goodstone Estate, Middleburg, VA. It was at that time that they began their friendship and professional partnership. He joined Tarver as the sous chef at Ashby Inn, Paris, VA and continues their partnership at The Restaurant at Patowmack Farm. Throughout his career, Nathan has completed stages at Alinea, Chicago and Minibar, Washington, D.C. Nathan was nominated for "Rising Star" by the RAMW and was featured in Tasting Table's Sous Chef Series.
Nathan currently resides in Harpers Ferry, West Virginia with his wife Katie, who is a talented pastry chef as well.