October Updates 2021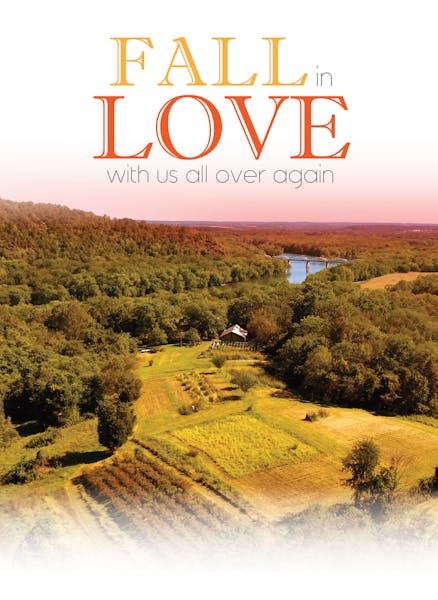 October is here, the days are getting shorter and the beautiful fall is upon us. No doubt, autumn, is one of the most colorful, beautiful seasons when leaves are changing color and the weather cools down a bit. The restaurant and farm welcome the crisp autumn days and the upcoming holiday season. As the foliage changes to oranges, reds, golds and brown, this it the time to use those last tomatoes hanging on the vine, peppers prior to the first frost - and harvesting and preserving anything and everything in the garden. A great time to go to farmers markets and buy all those slightly, less than perfect produce and preserve them for the winter. Supporting farmers and reducing the amount of food waste while supplying ourselves with a pantry full of wonderful produce - "shopping" in our own pantry that we preserved. Hardy soups, "comfort" meals and the celebrations of the autumn harvest are always welcomed.
We are hoping to continue dining on the patio, under the tent as long as possible. We do have some heaters. We are recommending BYOSB - bring your own snuggly blanket! We do have a few wraps that we can loan and a few blankets also. As always, if too cold, we do have the conservatory available for you.
We continue to offer you a rare experience with a breathtaking view and natural setting overlooking the Potomac River. The elemental base of fresh ingredients serves as inspiration for the chef's cuisine.
Beverly
"There is something incredibly nostalgic and significant about the annual cascade of autumn leaves." Joe L. Wheeler
October 10, 2021
Feast in the Forest - 3:00 p.m.
$225.00 per person all inclusive
Our annual event returns to the meadow by the Catoctin Creek in a wooded setting, in nature, as we enjoy a "feast" in the forest. It requires walking, so come in comfortable shoes ready for an adventure. Dress comfortably and warmly.
****Due to the set menu and the complexities involved with individual and specific food allergies, we regret that we are unable to accommodate special dietary restriction for this event.****
THANKSGIVING - Thursday, November 25, 2021
Seatings 12:30 & 1:00 and 3:30 & 4:00
$110.00 per person plus tax and gratuity
Children under 5- 9 - $40.00
Gather around our table where tradition will take precedence. The chefs are planning their menu offering innovative dishes alongside the main dishes typically served on this beautiful day of Thanksgiving. The meal will be served family style at your own table. Come feast with us!!
December 19 - Annual Cookie Exchange. 3:00 p.m.
Bring 3 dozen cookies or more (depending on family size) and a non-perishable item for our charitable basket.
Fun event for the whole family. No cost - just lots of yummy cookies to take home.
Hot chocolate and apple cider.
We would love to see you for this annual event.
December 24 - Special Holiday Menu - 5:30 - 7:00 p.m.
$150.00 per person plus drinks, taz and gratuity
December 31 - New Year's Eve - 5:30 - 8:00
$175.00 per person plus drinks, tax and gratuity