May Updates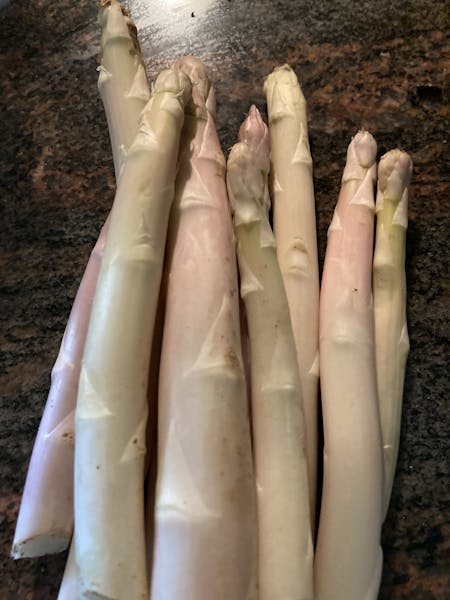 May has brought an explosion of azaleas, redbuds, lilacs and dogwoods providing more beauty than imaginable. Asparagus, lettuce, swiss chard, radishes, spinach, arugula, tatsoi, pac choi, dill and cilantro are filling our baskets. Basil is plentiful as well as parsley, tarragon and anise hyssop. We are impatiently waiting for the spring peas, broccoli, cabbage, fava beans and carrots. Strawberries have flowered and the the rhubarb is ready. Soon we will have blueberries and black raspberries. The season has begun and we are super excited about the harvest. The excitement of planning for a summer of flowers, scrumptious vegetables and herbs stimulate us. Although this is one of the busiest times of the year, it is also one of the most rewarding.
We are planting lots - tomatoes, peppers, beans, squash, and more. Just about any edible plant will soon go into the ground. Each day brings with it a new element for the menu sourced directly from our farm.
The patio is open and if you desire, you may have a seat outdoors. The view overlooking the Potomac never ceases to amaze. Regardless of the season, you will experience local, organic cuisine. A tranquil setting, inspired by nature, the venue presents a breathtaking view and natural setting overlooking the Potomac River.
Join us for a Sunday Supper - a great way to relax. Be inspired by a menu that features food from different regions. Our next Supper is:
June 13
Appalachian Cookery
Check out the website under special events for the schedule.
Whether sitting in our glass conservatory, gazebo or open-air tent, the view overlooking the Potomac River never disappoints. Join us for a celebration of the connection between kitchen and earth. Each course presents inspisration for the seasons and harmony with the earth. The chefs draw from what the region has to offer, crafting a progression menu on what our farm and local farmers, fishermen and foragers provide. We strive to excel at turning ordinary evenings into extraordinary ones. There are personalized touches throughout your dining experience that will excite your palate and nourish your soul®
Please support your local farmers. Thank them, the artisan producers, wineries and breweries that work with so much pride to provide you and us with outstanding products. There is no substitute for the simple pleasures that "real" food can provide to your body.
It continues to be our honor to welcome you to the restaurant.
Enjoy the planting season and the impending harvest.
Beverly
"Grateful today for the sun and the earth and the memories of what it is to love everything life has brought me." Kai Skye