May 2019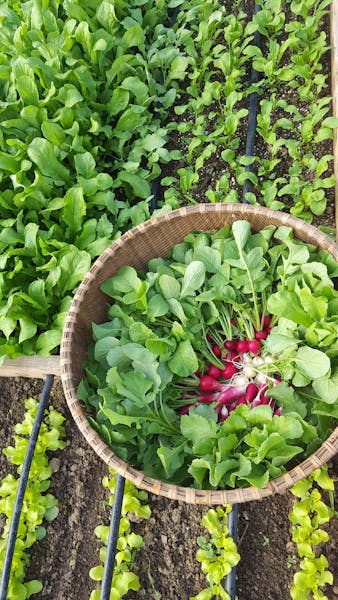 Beautiful thoughts and fond memories. Mothers hold a special place in our lives. They love you unconditionally, show an enormous amount of patience, give encouragement and strength and still manage to have their own individual extraordinary personalities and lives. Celebrate Mother's Day - cherish the memories and just remember - Children do grow up!!
May brings an explosion of azaleas, beautiful trees and planning for your own edible garden. Everything is green and the beauty is more than imaginable. Asparagus, these heralds of spring, is filling our baskets. Lettuce, Swiss chard, radishes, turnips, beet greens, fava bean shoots, new onions, kale and more are filling our kitchen. Chives, sorrel, mint and more herbs appear every day.
The garden shops and farmers markets are overflowing with plants. The excitement of planting for a summer of beautiful flowers, scrumptious vegetables and luscious herbs stimulate us. Tomatoes, peppers, eggplant, zucchini, melon transplants and more are waiting just a few weeks to be planted outside. We wait impatiently to plant beans and cucumbers. Just about any edible plant will soon go into the ground. Although this is one of the busiest times of the year, it is also one of the most rewarding.
Jade and Bonnie continue to amaze me everyday with their dedication to the farm. It keeps getting better everyday. They work so hard and it truly shows. Wherever you go, farmer's markets, wineries, artisan farmers - thank a farmer. They are truly special people.
Whether sitting in our glass conservatory, gazebo or open-air tent, the view overlooking the Potomac River never disappoints. Join us for a celebration of the connection between kitchen and earth. We strive to excel at turning ordinary evenings into extraordinary ones. There are personalized touches throughout your dining experience that will excite your palate and nourish your soul.
It is our continued privilege to honor your presence at our restaurant and farm.
Eat local, organic and seasonal,
Beverly
"We live in a wonderful world that is full of beauty, charm and adventure. There is no end to the adventures that we can have if only we seek them with our eyes open." Jawaharlal Nehru, Indian Statesman