June Updates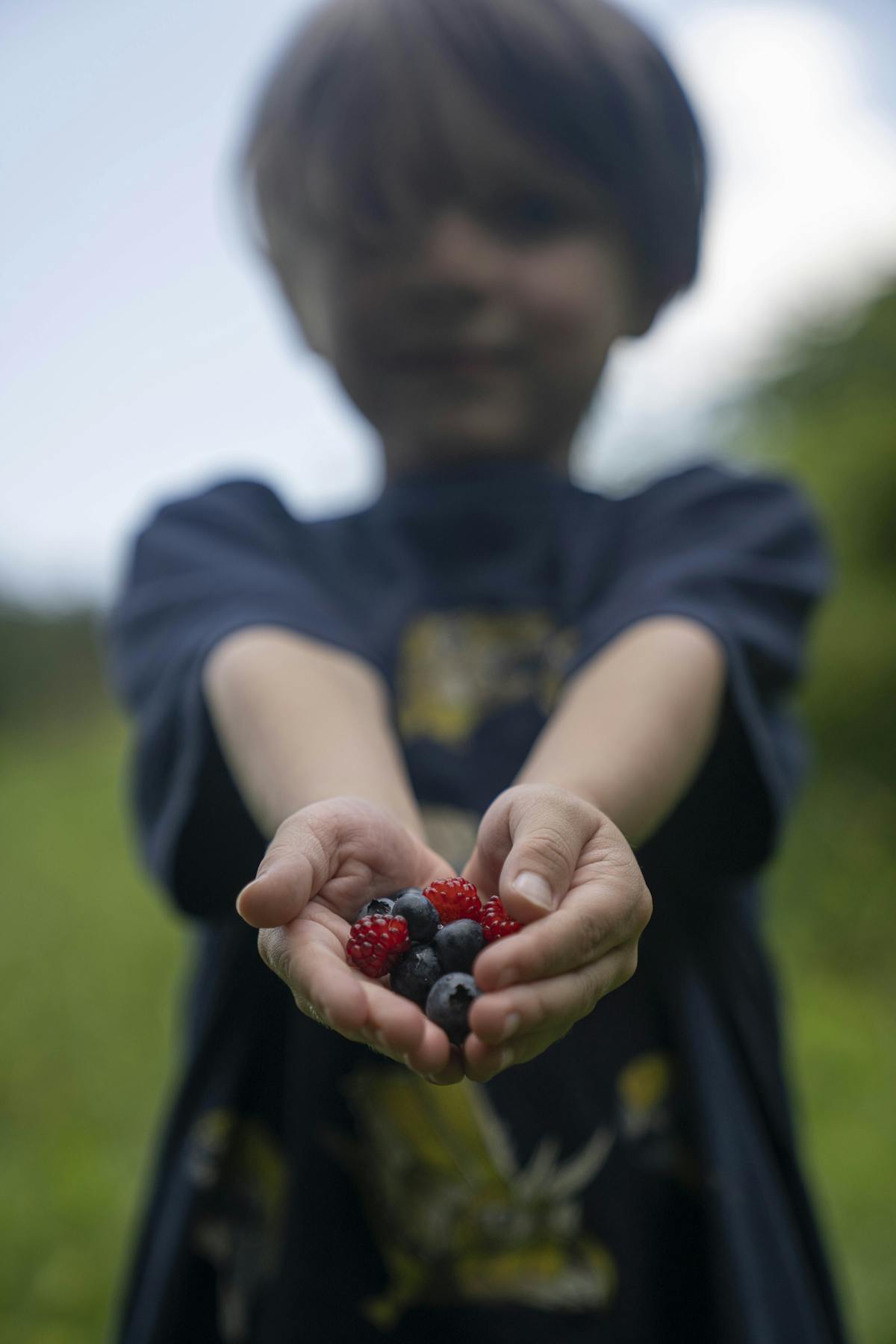 HAPPY FATHER'S DAY
The smells are captivating as June brings the sweet aromas of wild roses and honeysuckle. Wineberries, blueberries and mulberries are about to make their appearance. Each month brings another joy to the growing season. The weather has been a little challenging. The turkeys are growing and the chickens are happily laying lots of eggs. Garlic scapes are quite tender and delicious.
We continue to cut lettuces, kale, peas, spinach and turnips. Beets and carrots are almost ready to harvest. Most everything has been planted and now we plant in succession for a continuous crop of beans, squash, basil, cucumbers and more. I just love the bounty. All the blossoms in our gardens provide bright flavors and beautiful embellishment to our menu. Even though the menu is posted, with the season bringing us new ingredients almost daily, you could experience some surprises.
We invite you to experience an unforgettable dining experience. Join us on a culinary journey - a perfect way to understand and find pleasure in local, seasonal cuisine.
Our thanks to all the farmers, wineries, breweries and artisan producers who provide us with their outstanding products. We appreciate the dedication and and the extraordinary job they do each and every day.
From our farm to your table, we offer you a rare experience with a breathtaking view and natural setting overlooking the Potomac River. Regardless of the season, we strive to have you experience the best of what the season offers exciting the palate and nourishing the soul.
Please let us know of any dietary needs, as we are happy to accommodate advanced requests. Thank you for your continued support. We welcome you to join our family and our earth to table venture.
Beverly
"My Father gave me the greatest gift anyone could give another person, he believed in me." Jim Valvano
Check out the website for Sunday Suppers:
June 26, 2022 - Iranian Cuisine
July 17, 2022 - Italian Cuisine
August 21, 2022 - Thai Cuisine
September 18, 2022 - Brazilian Cuisine
November 13 - Appalachian Cuisine
December 11, 2022 - Scandinavian Cuisine
Feast in the Forest, October 16, 2022
3:00 p.m.
$245.00 per person all inclusive
Check our facebook page and instagram.