January 2021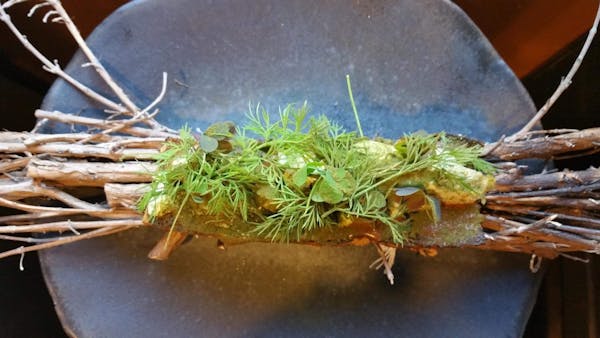 Thank you for your continued support. There have been "bumps" along the way, certainly many challenges and yet I feel blessed each and every day. I strive to prune out the toxic and negative, look for the positive in every moment, breathe deeply and let go. I have done my best to accept, listen intently, embrace life, nurture and try deeply to understand. I hope that you will be blessed way beyond your expectations in 2021.
January - yes!!! the days are getting longer. I get so excited with this anticipation. Seed catalogues are spread all over - some orders have been made and yet I have lots more that need to be completed. I am very excited and hope to have an incredible growing season.
As usual, we are taking some time off this January. This year for other than the normal reasons. We are coming up with a plan for the "new norm." Dining outside in this area during the cooler weather is a real challenge.
Don't forget to make your Valentine's Day reservations early as seating will be limited. We will celebrate both Saturday and Sunday.
I am forever grateful for the opportunity that you have given me. I have missed deeply the opportunity to speak with you through the year. I am hoping this will change dramatically.
Thank you to all the farmers, wineries and artisan producers who provide us with their outstanding products. We appreciate the dedication and the extraordinary job they do each and every day.
From our farm to your table, we continue to offer you a rare experience with a breathtaking view and natural setting overlooking the Potomac River. Each course presents inspiration for the seasons and harmony with the earth. Regardless of the season, you will experience contemporary, local cuisine that excites the palate and nourishes the soul.
As we enter the New Year, let us look back with wisdom and look forward with hope. Stretch you wings, sing, dance, nurture your health, mind and soul. Look for the positive realizing that life is 20 percent what happens to you and 80 percent what you do about it.
Reach out to those who need our help and be careful not to judge too soon. See your focus as helping and loving others looking for the positive in every situation and person.
Beverly