January 2020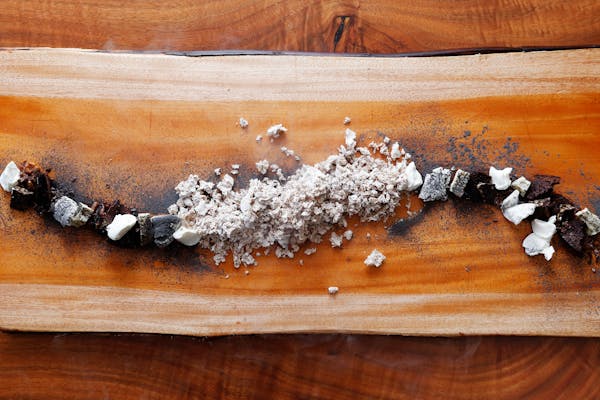 Thank you for an amazing year - my friends, my guests, my staff, my beautiful daughters and grandchildren. Your support continues to uplift me, year after year and day after day. I continue to look for the positive in every moment, breathe deeply, listen intently, nurture and understand. Embrace life and be blessed way beyond your expectations.
The weather has been perfect. Crisp, a little snow and warmth. Seed catalogues are spread all over - orders are being made and the fire is keeping the house warm. Jade and Joan-Isabelle are keeping the farm going and doing extensive planning. My thanks to them for all they contribute to me and my well-being and to the progress of the business.
I was able to take a wonderful short vacation with my grandson. What a great time. Now back to "catching up" with renewed energy. I am excited about the coming year and look forward to positive changes. New beginnings are challenging and yet so rewarding. We look forward to expanding our food production with our commitment to using sustainable farming practices, cover cropping, rotating our crops and planting organic seeds. We pride ourselves in providing healthy food for our community.
Weddings and Events at our farm offer a beautiful venue and a true "earth to table" menu. For more information and to schedule a tour, contact info@patowmackfarm.com or Beverly at 540 822-9017.
A new decade, a new year and a new growing season - so exciting and our award winning Restaurant at Patowmack Farm. I am forever grateful for the opportunity that you continue to give me. Meeting and speaking with you throughout the year lifts me up. I am honored and humbled to be living my dream. Thank you for making this possible and for your continued support.
Thank you to all the farmers, wineries and artisan producers who provide us with their outstanding products. We appreciate the dedication and the extraordinary job you do each and every day.
From our farm to your table, we offer you a rare experience with a breathtaking view and natural setting overlooking the Potomac River. Each course presents inspiration for the seasons and harmony with the earth. The chefs draw from what the region has to offer, crafting a daily changing progressive menu on what our farm and local farmers, fishermen and foragers provide. The elemental base of fresh ingredients serves as an aspiration fo the chefs' contemporary cuisine.
Beverly
Sing in the grocery store, make work fun, give big hugs, little love taps, nurture your health, mind and soul.
"Try to be a Rainbow in someone's cloud." Maya Angelou