February 2020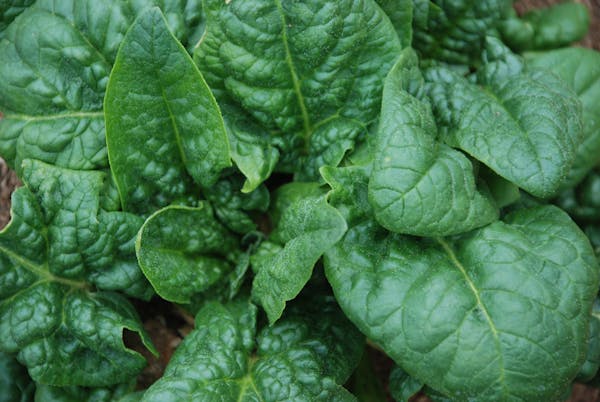 Spring is in the air!!! The groundhog didn't see his shadow and so it was predicted that there would be an early Spring. The weather has been beautiful and although it is winter we are looking ahead to planting and focusing on the nuances in the worlds of sustainable agriculture, clean food, our environment, pollinator protection and growing good food with a high nutritional value.
When looking at our garden, we think of several ways to repel pests, control weeds and boost our garden's overall health. Companion planting means growing two or more different plants in close proximity. Incorporating plants that attract beneficial insects, deter pests or invigorate the soil will result in boosted garden resilience and enhance the health of your garden. The close spacing typical of most companion planting naturally squeezes out weeds. Some people say that certain vegetables taste better when planted with marigolds or calendula. Some marigolds release natural nematode repellents into the soil, making them a great companion for tomatoes and peppers. "Three Sisters" planting include corn, beans and squash. All are beneficial to the other. Every garden is unique and companion planting increases the diversity of plants making for a healthier and happier garden.
SUNDAY SUPPERS - Join us for Sunday Supper. Bring back the tradition of Sunday Supper - served at your "family" table - family style. A great way to relax, enjoy a leisurely Sunday evening and be inspired by the menu. February 9 brings New Orleans Inspired Cuisine, March 8 - Chilean Inspired Cuisine and April 19 - South Korean. See the website for the entire list of Sunday Suppers. www.patowmackfarm.com
"THINK OUTSIDE THE BASKET FOR EASTER"
APRIL 12, 2020
Reservations: 12:00 and 12:30 and 3:00 and 3:30
Served Family Style at your table
$85.00 per person, plus drinks, tax and gratuity
Children 6-11 - $35.00 - Children 5 and under - no charge
**********************
MOTHER'S DAY
MAY 10, 2020
Reservations: 1 1:30 and 12:00 and 2:30 and 3:00
Served Family Style at your table
$85.00 per person, plus drinks, tax and gratuity
Children 6-11 - $35.00 - Children 5 and under - no charge
*********************
Weddings and Events at our farm and restaurant offer a beautiful venue and a true "earth to table" menu. For more information and to schedule a tour, contact info@patowmackfarm.com or Beverly at 540 822-9017.
************************
From our farm to your table, we offer you a rare experience with a breathtaking view and natural setting overlooking the Potomac River. Each course presents inspiration for the seasons and harmony with the earth. The chefs draw from what the region has to offer, crafting a daily changing progressive menu on what our farm and local farmers, fishermen and foragers provide. The elemental base of fresh ingredients serves as an inspiration for the chefs' contemporary cuisine.
Thank you to all the farmers, wineries and artisan producers who provide us with their outstanding products. We appreciate the dedication and the extraordinary job you do each and every day.
Beverly
Every flower, bird, and tree can be a lovely new discovery!
"The value of a life is best measured by the moments spent giving one's self...Sharing wisdom, inspiring hope, wiping tears and touching hearts." David L. Weatherford