December Updates. 2019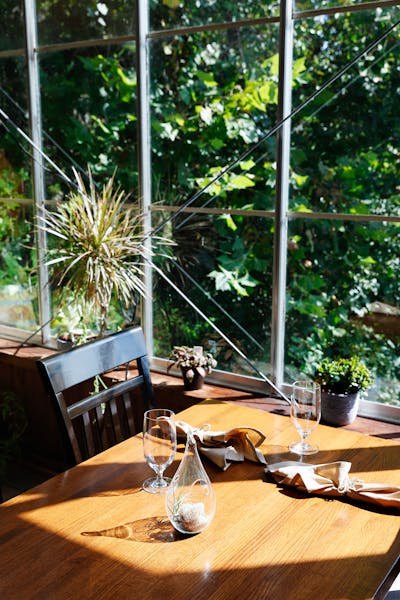 Restaurant Vacation From January 2 - January 10, 2020
we will be closed from January 2 - 10
we will re-open for brunch and dinner on January 11, 2020
Happy 2020
GIFT CERTIFICATES
We are delighted to provide you with a gift certificate. We are able to provide you with any amount and can mail it directly to the recipient or to you. Give us a call at 540 822-9017 or email us at info@patowmackfarm.com
During this holiday season, as we gather to share food with family, friends and neighbors - we wish you excitement and beauty as you celebrate in your own personal way. It is a season of gratitude and a time to share with those who need our strength, embrace those who need a hug and comfort those who need our compassion. May the season be touched with simple grace.
The holidays are definitely here and the year is coming to a close. As we look back on the past year, we are amazed at the adventures and most importantly the people, who have enriched our lives.
The seed catalogs have arrived and even during this busy time, I find I must take time to read and imagine. We will start planting soon, in our hoop house and greenhouse, trying to get the season off to an early start. For now enjoy salads which help you get the nutrients you need to stay healthy. We have an abundance of greens growing on the farm. Along with carrots, beets and turnips. You could add almonds or pecans, dried cranberries, pear or roasted beets to the salad. I enjoy a salad at the end of the meal - it is said to aid in digestion. Another thought process is if you eat a salad at the start of the meal you will eat less of the main course. Another love of mine during this time of the year is hearty soups.
See the dates on the website for the SUNDAY SUPPERS. A great way to relax, enjoy a leisurely Sunday evening and be inspired by a menu that features food from so many different regions.
Please come to our ANNUAL COOKIE EXCHANGE, SUNDAY, DECEMBER 15, 2019 - 3:00 P.M. Bring 3-dozen cookies and leave with more to take home. Enjoy hot chocolate and cider. Please bring a non-perishable food item to donate to a local charity.
Winter Solstice officially begins on Saturday, December 21. We welcome the Solstice as seasons change from autumn to winter. The darkest day of the year will come and go and then the days lengthen during the coldest time of the year. I look forward to February when daylight eclipses the 10-hour mark and we think of spring with all seriousness.
On our farm and at your table, we offer you a rare experience with a breathtaking view overlooking the Potomac River. Each course presents inspiration for the seasons and harmony with the earth. The chefs draw from what the region has to offer, creating a daily changing progressive menu on what our farm and local farmers, fishermen and foragers provide. The elemental base of fresh ingredients serves as inspiration for our contemporary cuisine.
Please support your local farmers, the artisan producers, wineries and breweries that work with so much pride in providing all of us with outstanding products.
We look forward to seeing you at the restaurant. We strive to excel at turning ordinary evenings into extraordinary ones.
May your holiday be blessed with beauty. Enjoy the magic. May we all remember the reason for the season.
Merry Christmas, Happy Hanukkah, Happy New Year and Boxing Day.
Beverly
"It is not what you look at that matters, it is what you see." Henry David Thoreau
"The earth has music for those who listen." George Santayana