December 2018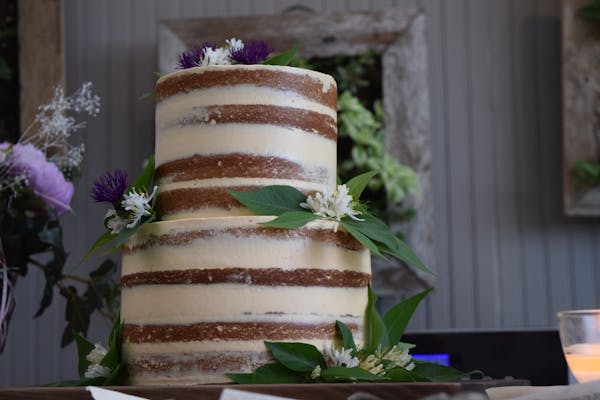 We wish you excitement and beauty as you celebrate in your own personal way!
The Restaurant will be closed January 2 – 11, 2019
Vote Tarver King – Best Chef – Mid-Atlantic, James Beard Award. www.jamesbeard.org/awards. You may have to register which is a simple process. Voting ends December 31, 2018.
The holidays are upon us and the year is coming to a close. May your season be touched with simple grace. As we look back on the past year, we are amazed at the adventures and most importantly the people, who have enriched our lives.
The seed catalogs have arrived and even during this busy holiday season, I find I must take time to read and imagine. We will start planting soon, in our hoop house and greenhouse, trying to get the season off to an early start.
My Norwegian ancestors always put candles on the tree, but years ago, I was politely told this tradition was just not wise. The conservatory is decorated with my collection of nativities. My grandchildren, although grown, still anxiously await the surprises. These are the moments in life when you have enough happiness to help you appreciate the importance of people who have touched your inner soul. Thank you to all of you who have touched my life. You have made me dream, smile and see the brighter side of things. I treasure all the friendships that have been made and the love that has been shared.
Gift Certificates – We are delighted to provide you with a gift certificate. We are able to provide you with any amount and can mail it directly to the recipient or to you. Give us a call at 540 822-9017 or email us at info@patowmackfarm.com
See the dates below of upcoming events. Sunday Suppers – a great way to relax, enjoy a leisurely Sunday evening and be inspired by a menu that features food from so many different regions. All of these will surely tantalize your palate. Watch for the 2019 schedule.
On our farm and at your table, we offer you a rare experience with a breathtaking view overlooking the Potomac River. Each course presents inspiration for the seasons and harmony with the earth. The chefs draw from what the region has to offer, crafting a daily changing progressive menu on what our farm and local farmers, fishermen and foragers provide. The elemental base of fresh ingredients serves as inspiration for our contemporary cuisine. Regardless of the season, you will experience local, organic cuisine that excites the palate and nourishes the soul.®
Please thank your local farmers, the artisan producers, wineries and breweries that work with so much pride in providing all of us with outstanding products. We appreciate the dedication and the extraordinary job they do each and every day. There is no substitute for the simple pleasures that "real" food can provide to your body.
We look forward to seeing you at the restaurant. We strive to excel at turning ordinary evenings into extraordinary ones.
Have a wonderful holiday with family and friends.
Merry Christmas, Happy Hanukkah, Happy New Year and Boxing Day.
Beverly
"Humanity….lies in man's capacity to question the known and imagine the unknown." Margaret Mead, American anthropologist
"Tread softly, Breathe peacefully, Laugh hysterically." Nelson Mandela
Remember to eat organic, Certified Naturally Grown, "ecoganic," ban GMO's and continue to support all the wineries, farms, local artisan producers and local small businesses.