April News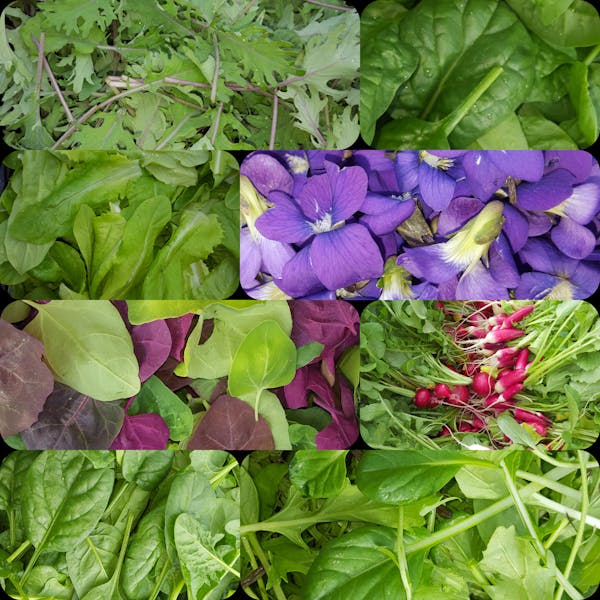 Spring is upon us, the grass is greening, weeds are growing and farming is in high gear for the next several months. There is much to do in the garden and this warm Spring season has made us feel like we better hurry - I always feel that way when I want to get into the fields and plant. It is good to have the cooler days to give us a reality check. Several weeks ago we planted lots of lettuce, radishes, spinach, broccoli, carrots, turnips and more. We have been harvesting for the restaurant and reaping the benefits of freshness. We are looking for fava beans, peas, carrots, beets and cabbage - the list just keeps getting better.
Now that it is getting warmer, you have the option of sitting outside under the tent or dining in the conservatory. The view overlooking the Potomac never ceases to amaze me. A tranquil setting, inspired by nature, a beautiful natural setting making your dining experience peaceful and calming.
Sunday Suppers are a great way to relax. Enjoy a leisurely Sunday evening and be inspired by a menu that features food from many different regions. Check out the website to see the schedule.
We look forward to seeing you at the restaurant. We strive to excel at turning ordinary evenings into extraordinary ones. On our farm and at your table, we offer you a rare experience with a breathtaking view overlooking the Potomac River. Each course presents inspiration for the seasons and harmony with the earth. The chefs draw from what the region has to offer, crafting a daily changing progressive menu on what our farm and local farmers, fishermen and foragers provide. The elemental base of fresh ingredients serves as inspiration for Tarver and Nate's contemporary cuisine. Regardless of the season, you experience contemporary, local, organic cuisine that excites the palate and nourishes the soul.
Please support your local farmers. Thank them, the artisan producers, wineries and breweries who work with so much pride to provide us with outstanding products. We appreciate the dedication and the extraordinary job they do each and every day. There is no substitute for the simple pleasures that "real" food can provide to your body.
As always, we appreciate you and look forward to seeing you soon.
Beverly